On the past December 10th, 2016, USIS Group has officially opened a new office at No. 269, 30/4 Street, Xuan Khanh Ward, Ninh Kieu District, Can Tho City after one year of its presence here. The event was very successful with the participation of numerous guests and investors taking interest in EB-5 program, Vietnam - US trade promotion and study abroad consultancy in this magnificent country.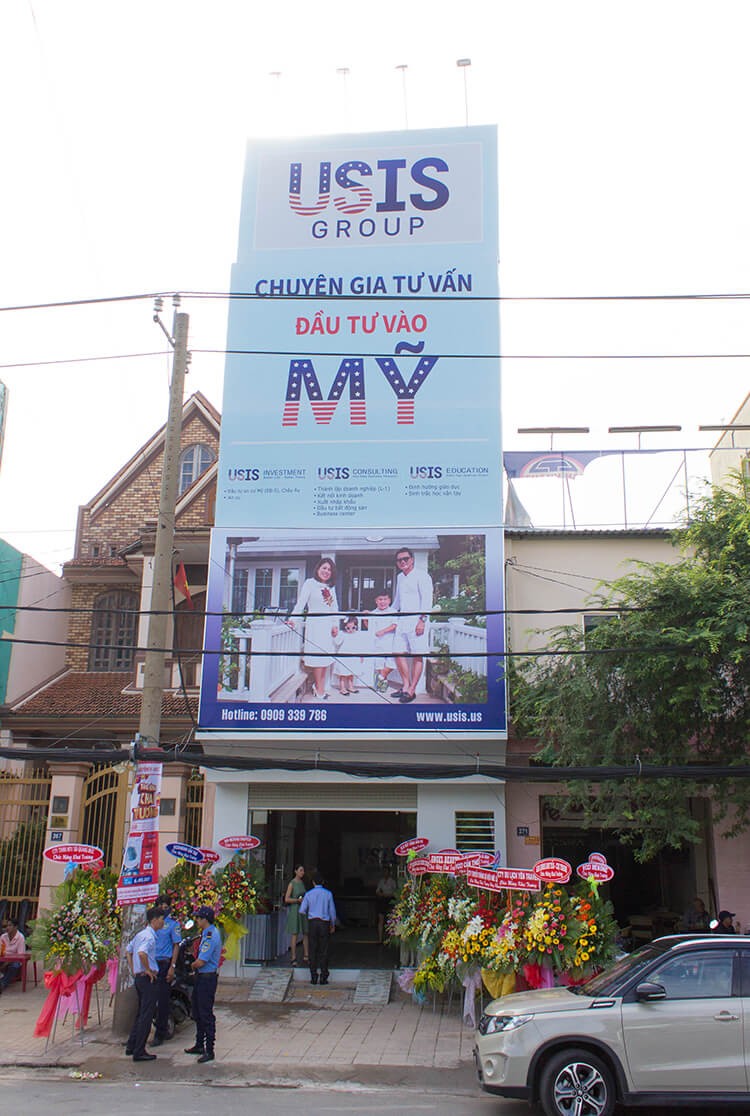 Spacious frontispiece of new USIS Group's office in Can Tho City.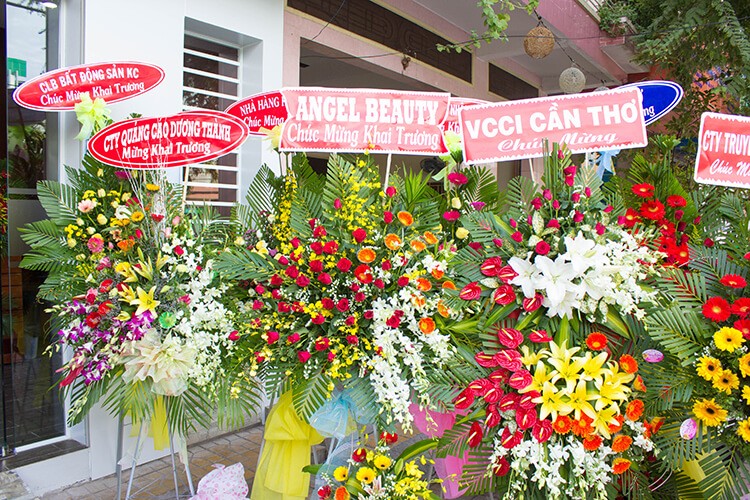 Right from the early morning, there were many fresh flower baskets sent by customers and partners to congratulate the opening of USIS Group's office in Can Tho City.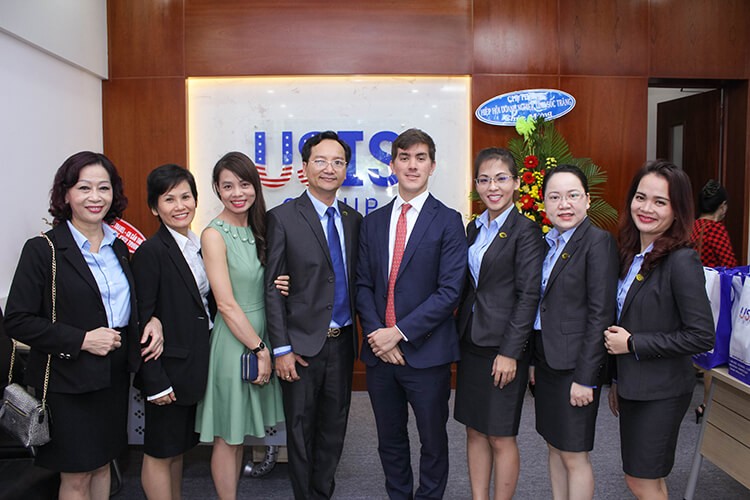 Leadership of USIS Group from the headquarters in HCM City, Hanoi Branch and an American partner all gathered at the event.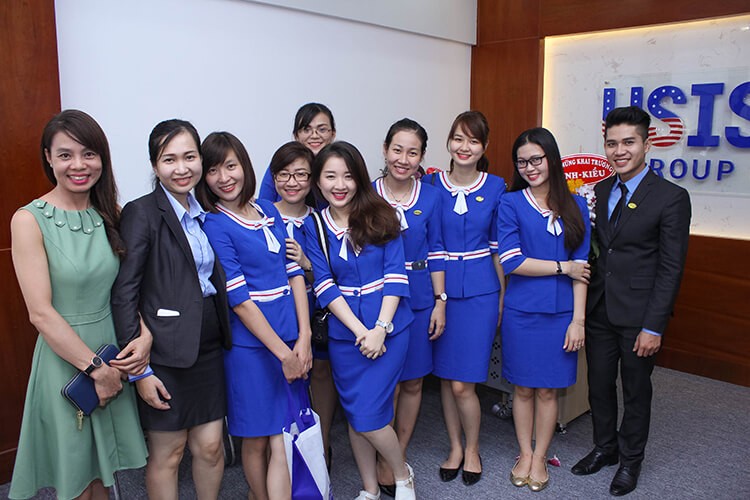 USIS Group's staff with a lot of energy before the opening started.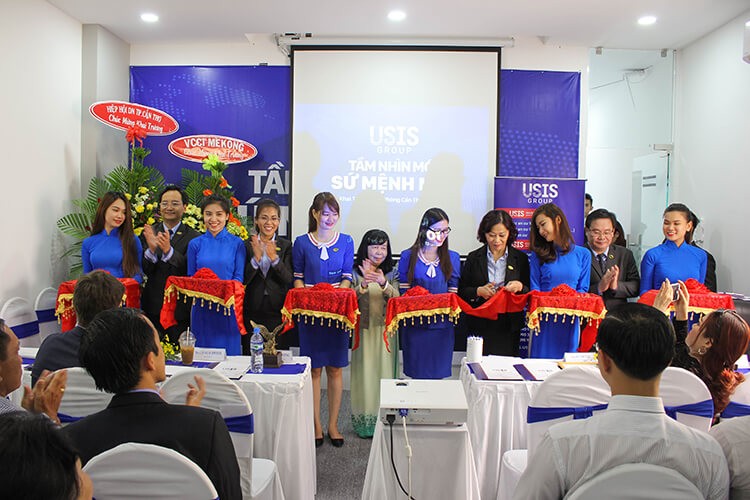 Representatives of USIS Group and honor guests were carrying out ribbon cutting ceremony – Congratulating USIS Group's office in Can Tho with great blessing opening.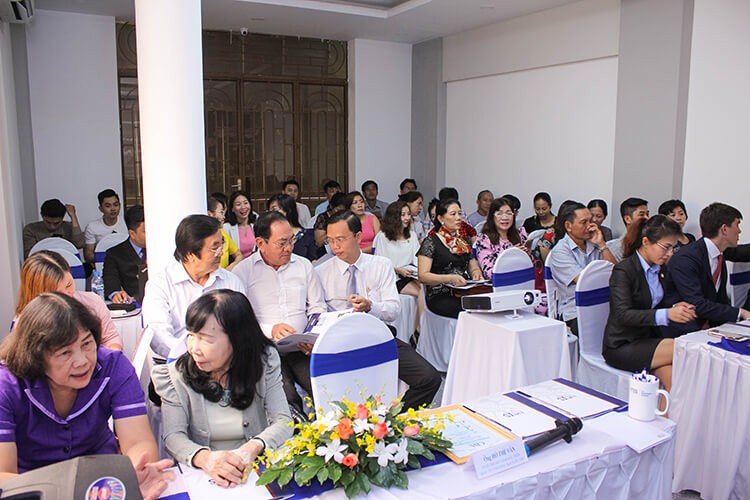 This event also attracted attention of many customers wanting to cooperate with USIS Group for investment consultancy and opening companies in the US.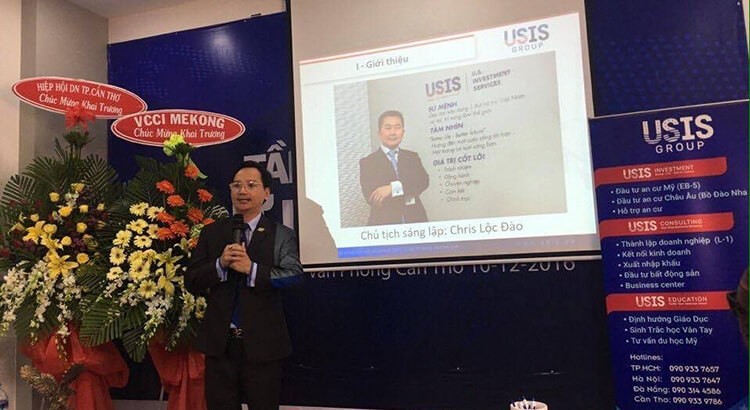 Mr. Nguyen Quoc Cuong (Director of Mekong Region) presented about Vision, Mission as well as operating structure of USIS Group and its 3 subsidiaries: USIS Investment, USIS Education and USIS Consulting.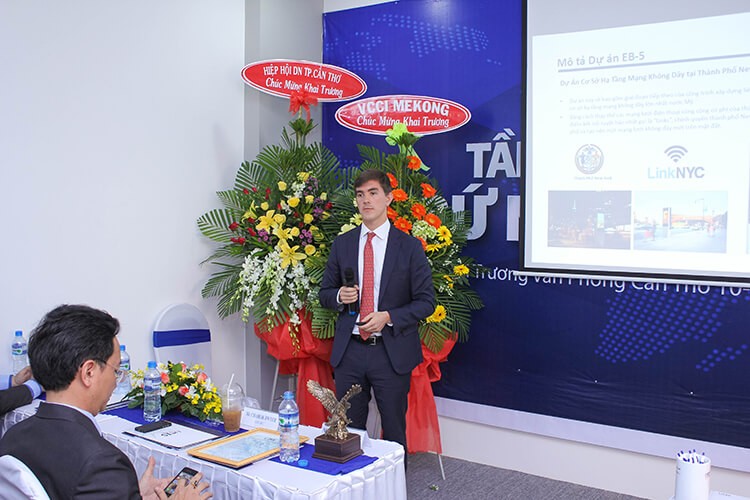 Mr. Charlie Dwyer (Vice Director of New York City Regional Center - NYCRC) introduced the Project of "Construction of New York City Wireless Infrastructure – Investment opportunities in project of US Government and Google" (referred to as LinkNYC Project) to customers caring about settlement in the US through EB-5 investment program.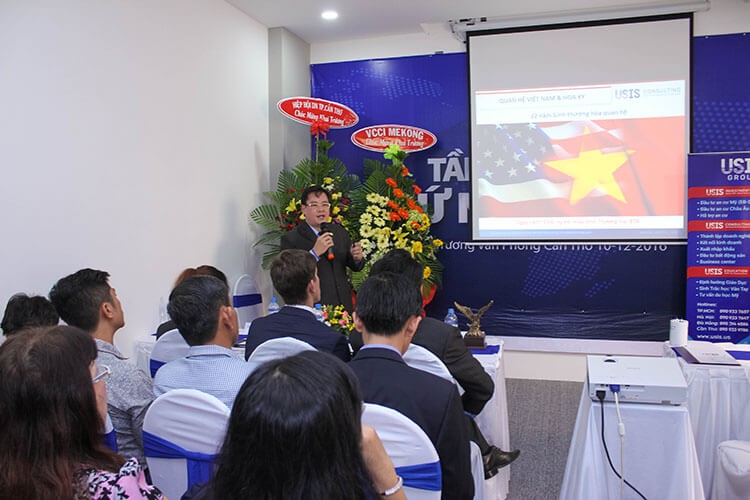 Mr. Tran Anh Tuan (Chief Executive Officer of USIS Consulting) also consulted the insights of "Developing business potential in the US" in order to support investors and enterprises specialized in seafood and aquatic products, poultry, rice and fruit, etc. in South-west provinces having the needs of trade promotion and opening offices in the US.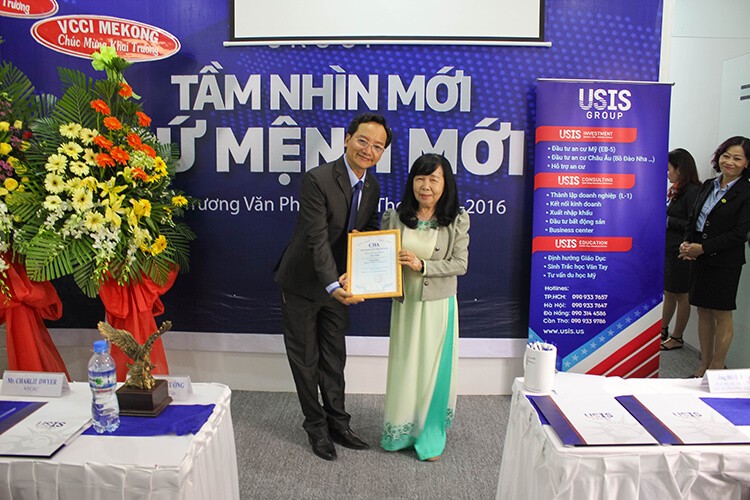 Ms. Nguyen My Thuan (Vice Chairwoman of Can Tho Business Association) awarded Certificate of Member of Can Tho Business Association to Mr. Nguyen Quoc Cuong (Director of Mekong Region).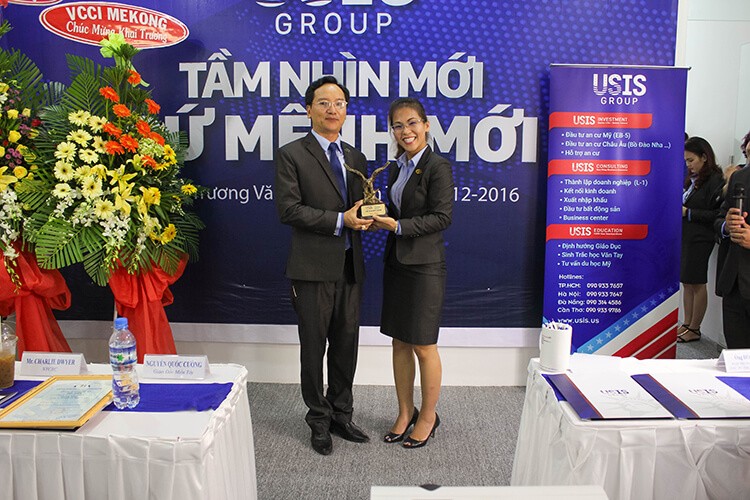 Representative of USIS Group Can Tho received "Brave and strong Eagle" trophy from Chairman of USIS Group in case of opening new office.
Mr. Chris Loc Dao (Chairman of USIS Group) said: "The opening of new office today confirmed the leading position in the field of investment consultancy of USIS Group in Vietnam with more and more new offices are opened across the country and I believe that the Company will achieve more outstanding success in the future. Together with professional Company's staff who have always tried their best to provide customers with consulting service products of high quality to ensure optimum benefits for investors".
During over 7 years of operation in Vietnam, USIS Group has continuously flourished and built a solid prestige in the market. Currently, in Vietnam, USIS Group has 4 offices in Hanoi, Ho Chi Minh City, Da Nang, Can Tho and 1 representative office in Southern California, USA.