On November 26th, at New World Saigon Hotel, Investors Club in collaboration with CEO - Key to Success Club and 2030 Business Club successfully organized the Talk Show series "Global Business and Investment". The event attracted nearly 200 entrepreneurs and investors across Vietnam.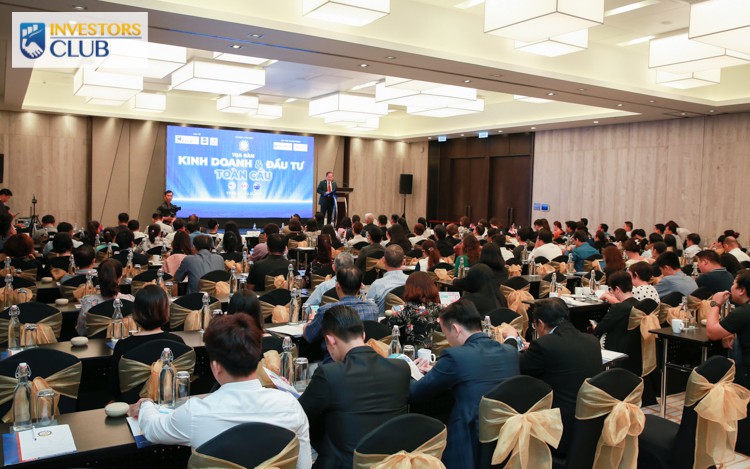 The event attracted over 200 guests who are businessmen and investors across the country
In order to answer questions and create more opportunities for Vietnamese enterprises to update market information and seek business and investment opportunities abroad, on November 26th, Investors Club is pleased to host the "Global Business and Investment" Talk Show series for the first time at New World Saigon Hotel. The event is sponsored by the Vietnam Investment Review and The Leader press.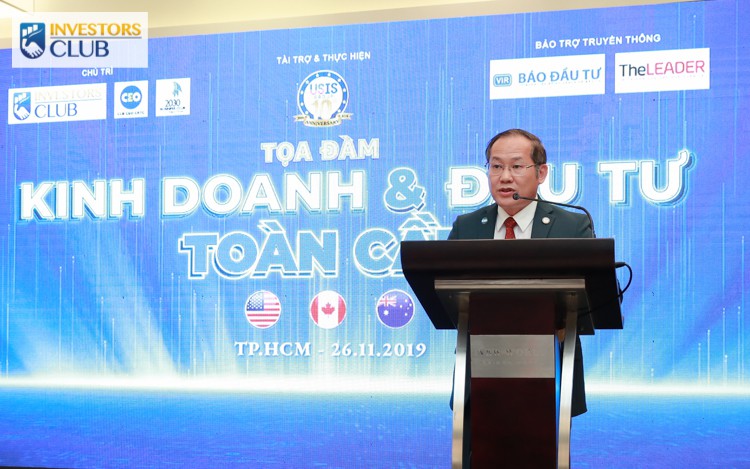 Mr. Le Phung Hao – Vice President of USIS Group/ Investors Club and CEO – Key to Success Club, delivered the opening speech
Attendees at the event, investors in turn were consulted by leading experts in the field of investment and business from the US, Australia and Canada, specializing in contents such as: Introduction of potential business fields in the US, Australia and Canada; Updating legal issues related to the establishment of businesses, human resource management, fields which encourage abroad investment; Meeting directly with some typical investors who are doing business successfully in the US, Australia and Canada markets; Updating market information through potential, safe projects and seeking new business investment opportunities, minimizing risks.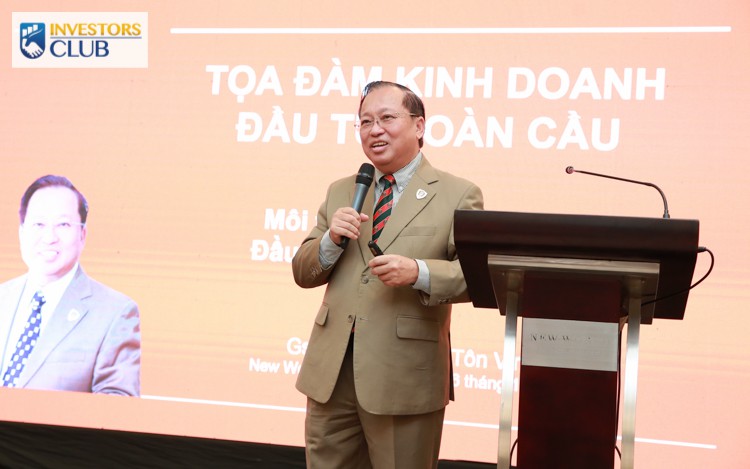 Prof. Ha Ton Vinh presented the topic "US - Business and investment opportunities in the world's no. 1 market"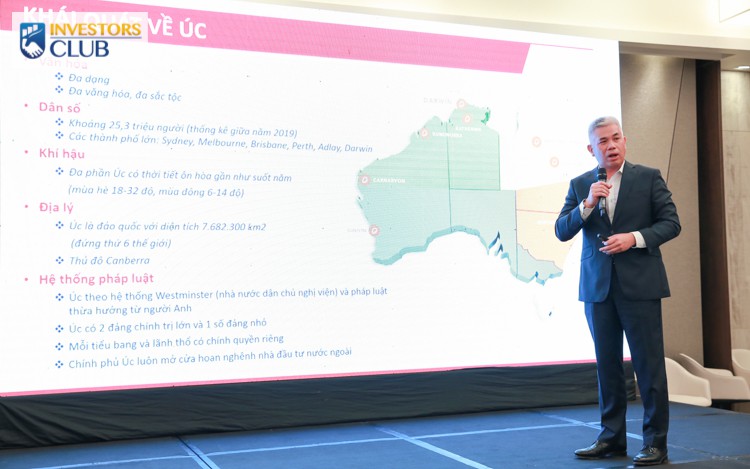 Lawyer Tung Nguyen presented the theme "Australia - A place to attract world talented entrepreneurs"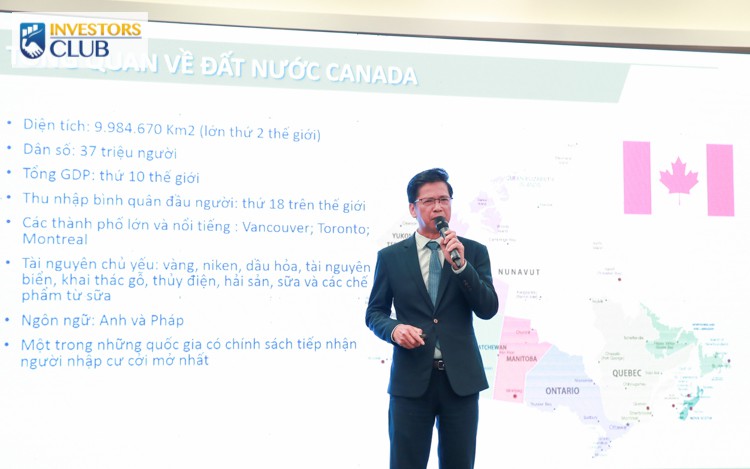 Mr. Duong Tan Phong shared on the topic "Canada - Investing with entrepreneurs in North America market"
After the detailed and attractive presentation of the speakers about potential investment opportunities in the US, Australia and Canada markets, most investors focused and interact enthusiastically with the organizers through many questions to ask about investment in some areas of commerce, services, real estate, goods export; basic procedures for establishing a business; how to choose businesses in the host countries to connect and export goods... Most guests are very satisfied with the clear and concise answer from the advisory board, accordingly, in the future it is expected to initiate many investment cooperation projects from many Vietnamese enterprises to the US, Australia and Canada markets...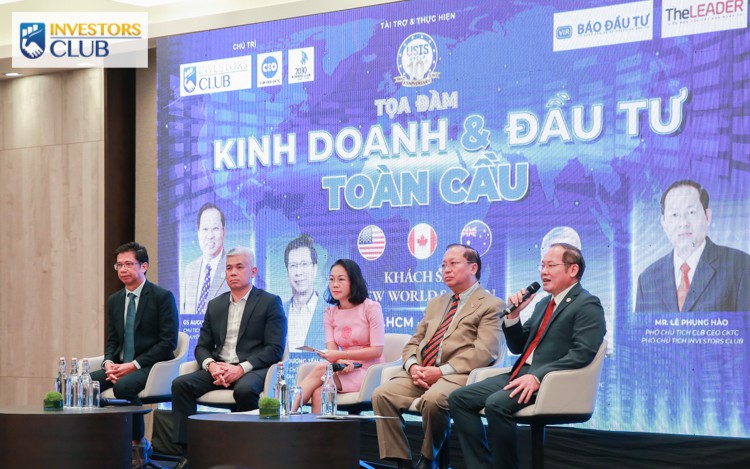 The Q&A session with the speakers attracted the attention and interaction of many attendees
Investors Club was established to create a useful networking for investors around the world, especially in the US and Vietnam to have opportunities to meet, interact, build relationships, exchange experiences as well as finding new business partners.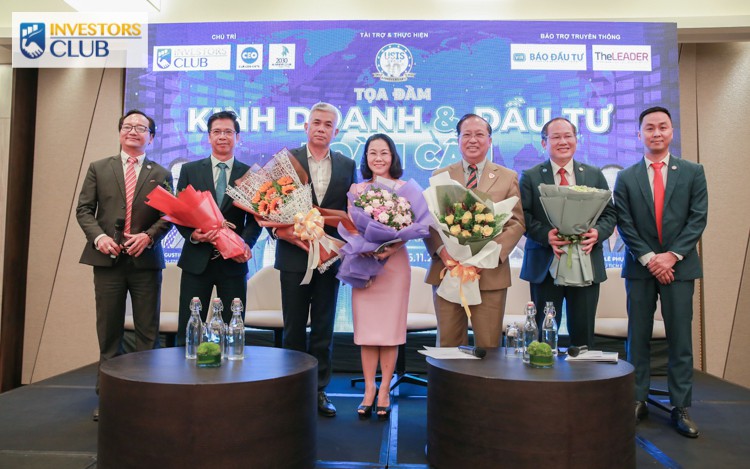 The talk show "Global Business and Investment" at New World Saigon Hotel ended successfully with the appreciation and attention of the business community
With a success beyond the expectation of this event, Investors Club is planning to hold more talk shows with similar content in early 2020, targeting many other potential markets such as the European Union ( EU) alongside the US, Australia and Canada. Respectable investors who interested in expanding a safe investment channel to international markets, please contact the Investors Club team for the most dedicated advice and support via Hotline: 714 650 5575 (the US); 0901 355 565 (Sai Gon); 090.933.7647 (Ha Noi); Email: [email protected]