On November 22nd, 2019 at Royal Restaurant & Banquet (9743 Bolsa Ave, Westminster, CA 92683) Investor Club (IC) successfully organized the Thanksgiving event to send the best gratitude to investors and partners who have been with Investors Club during the past time.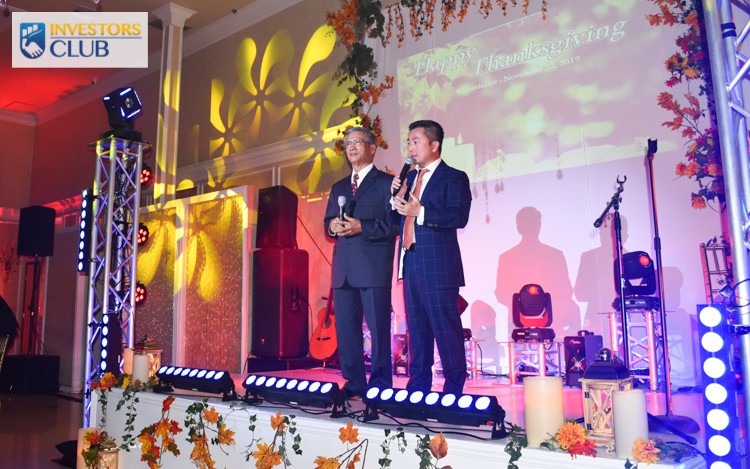 Mr. Chris Loc Dao – President of Investors Club spoke at the event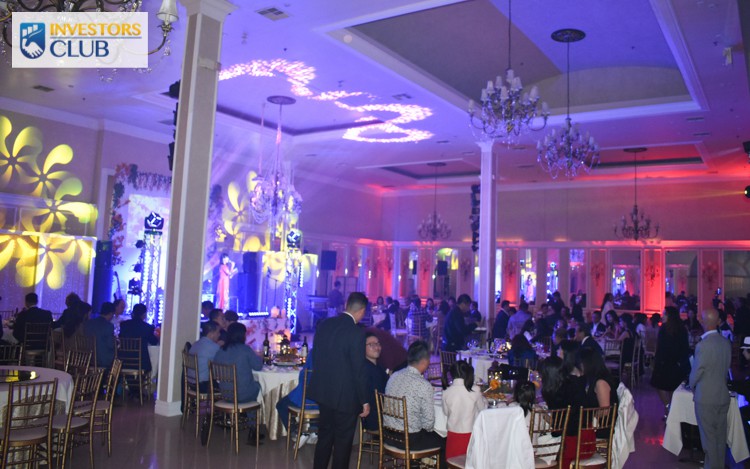 There were over 100 guests attending the event, including loyal clients and partners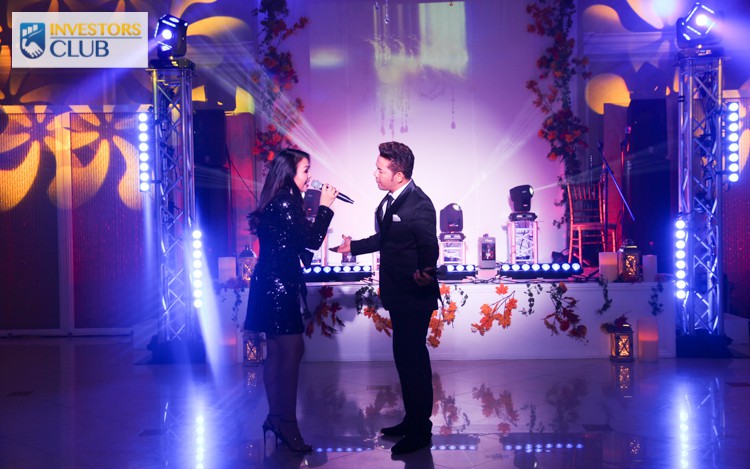 Warm and cozy atmosphere with unique music repertoire
In addition to gratitude, the event is also an opportunity for the guests to always look forward to their homeland and express sympathy and share the wealth with unfortunate lives through donations and fundraising, the entire amount of money donated is given to the Vietnamese Alliance Church to help the poor and orphans at homeland represented by Mr. Phan Bien.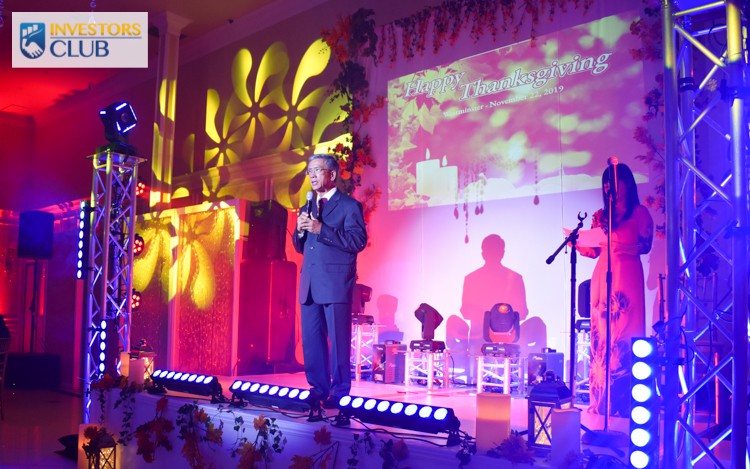 Mr. Phan Bien shared and sent his gratitude to the sponsors who have joined him in carrying out charity programs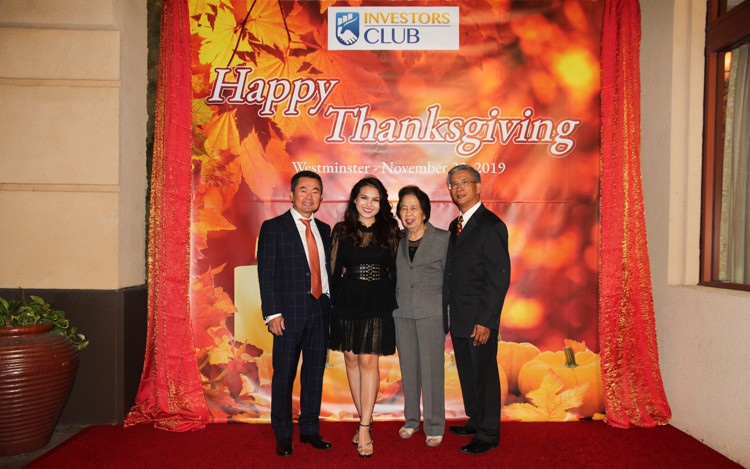 Mr. Chris Loc Dao and spouse together with Mr. Phan Bien and spouse at the thanksgiving party
The event ended and left a lot of sediment for the guests. This is considered the next event after many successful events organized by Investors Club since its inception. This is a useful and meaningful networking place for investors in the US to have opportunities to meet, interact, share, build relationships, exchange experiences and seek new business opportunities.