On May 15, U.S. President Barack Obama nominated Mr. Ted Osius for being U.S. Ambassador to Vietnam (2014-2017).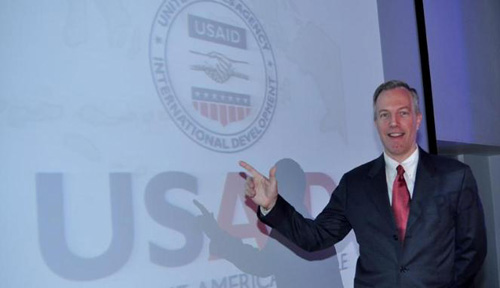 Mr. Ted Osius. Photo: Vivanews
The White House Office said that David Shear will be replaced by Osius after completing his term.
Osius served as Political Officer at the U.S. Consulate General in Ho Chi Minh City and at the U.S. Embassy in Hanoi, Vietnam from 1997 to 2001, according to the website of U.S. Embassy in Vietnam.
He is a career member of the Foreign Service, Class of Minister-Counselor, an Associate Professor at the National War College since 2013. He was a Senior Fellow at the Center for Strategic and International Studies (CSIS) in U.S. from 2012 to 2013.
Prior to that, Mr. Osius served as Deputy Chief of Mission at the U.S. Embassy in Jakarta, Indonesia, from 2009 to 2012. Before that, he was Political Minister-Counselor at the U.S. Embassy in New Delhi, India from 2006 to 2009.
Source: Vnexpress