Portugal is a developed country with a unique and prominent culture among the countries in the Southwest Atlantic of Europe. With a high quality of life, this country has become a destination for many immigrants who want to live in Europe for a long and prosperous life. According to many studies, Portugal is currently the 4th country in the peace ranking and 19th in the quality of life and health care compared to more than 200 countries in the world.
Along with these promising benefits, many people want to migrate to Portugal. Thus, after years there has been good news for them as the Portuguese government and authorities have approved many parts in immigration policy and law, opening up more conditions and opportunities, making immigration easier than ever. If you aim to settle down in Europe, this is a very informative article that is worth reading.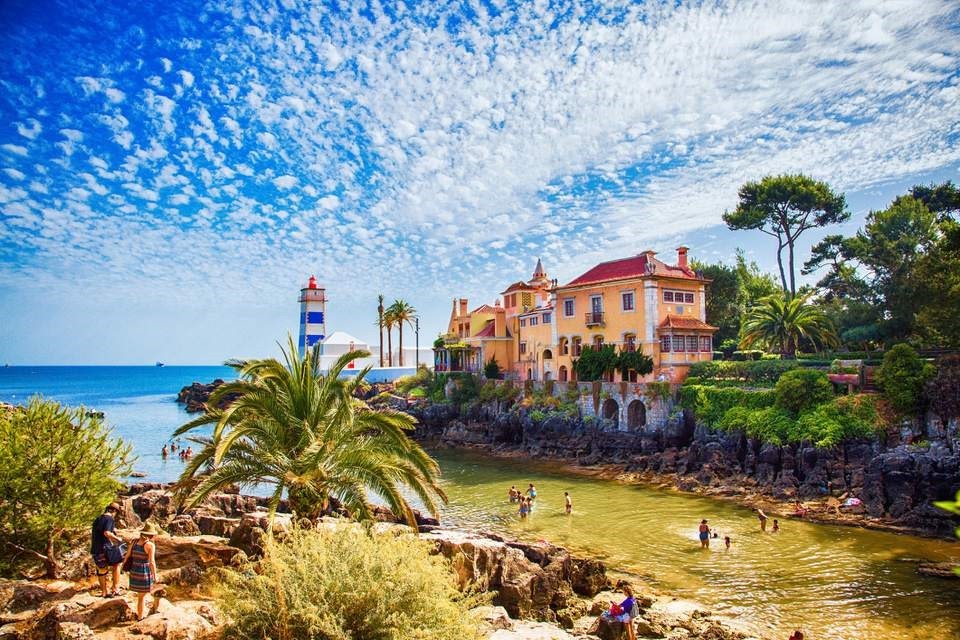 Angel Visa
Angel visa with full name as Portugual Startup Visa Program (SUV PORTUGAL - ANGEL VISA PROGRAM) is issued by the government of this country with the purpose of attracting and welcoming foreign business people and investors, gathering and becoming a good environment for bold business ideas, with breakthrough prospects in Europe market particularly and the world generally. Angel Visa is a unique and different feature of the Portuguese immigration policy compared to the current common which has achieved certain effects in promoting the overall economy.
Why do they call the Angel Visas an easing part of the Portuguese government's immigration law? The answer is clearly shown in the requirements that this program needs from investors, including the following:
Must be the founder or operator of a specific business currently operating in Portugal. In particular, this business must have maintained transactions for 3 years.
Collaborating with organizations specified in the law and cooperating with R&D facilities
Clear background, not subject to judicial processing. Has never committed a crime or has a criminal record.
Invest with net worth of USD 125,000
Golden Visa
Golden visa, also known as Golden Visa, is a program that has been applied early since 2012, and still maintained and extended until today. Through this immigration investment program, the Portuguese government has granted permissions for businessmen and investors from countries outside the EU to have the right to reside and own equal rights in their territory if investing or buying real estate in this country.
If the angel visa shows a looseness in the requirements of the visa, the Portuguese government's Golden Visa emphasizes the specific investment methods of this visa. Specifically. Namely there are three methods, investors and people who want to immigrate to Portugal must know:
Method 1: Buy and use real estate
This method will set the limit of investment for entrepreneurs as minimum of EUR 500,000 in real estate in Portugal. Within a requirement of 5 years, investors can run their business or lease on real estate during this period, then they can sell it.
Method 2: Deposit in a Portuguese bank
Investors wishing to obtain a golden visa by this method must deposit and maintain at least EUR 1,000,000 into a Portuguese bank within 5 years.
Method 3: Support in contributing to create jobs for indigenous people
The number of employment created must reach at least 10 job opportunities. In this method, the duration, limits, and fields of jobs created are not limited
Benefit to Possess House Ownership Like European Citizens
In the middle of 2018, the Portuguese government issued and amended many contents of the Nationality Law, thereby opening up opportunities for foreign investors to gain more rights to own house ownerships in Portugal which creates equality for them just like an original European citizen.
The amount of real estate investment or real estate renovation is reduced to EUR 350,000 for real estate over 30 years old. In this category, entrepreneurs can get a visa after 4-6 months and become a Portuguese citizen within 5 years. According to many comments, this is a change that offers the easy, simple and fast path for foreign business people and citizens to become European citizens. Specifically shown in:
The legal residence time for citizenship is reduced by 1 year compared to the previous period (from 6 to 5 years).
Parents of children in Portugal only need to legally reside in the country for 2 years to be able to confirm their citizenship in the country instead of 5 years as before.
This provision also shows the Portuguese government's loosening of judicial record, there are many cases that are no longer restricted, such as criminal convicts who have ruled over 3 years.
Thus, if you want to settle in Europe, do not hesitate and think much, choose Portugal as your destination, this is a country worth living; moreover, Portuguese immigration and citizenship has never been too easy for many years as it is today. With the loosening policies of its government, Portugal is becoming a paradise within reach of business people who dream of a prosperous Europe. If you are interested in settling in Portugal and in Europe, the experienced, professional, transparent and always considering "customers as relatives" team of USIS GROUP are ready to accompany you. Join us to fulfill your European immigration dream today!