Canada is a famous country for health care services, outstanding education system and the leading strong economy in G-20. But the ambition of the country of maple leaves never stops there. On April 1st, 2013, the Start-up Visa program was launched by the Immigration, Refugees and Citizenship Canada (IRCC). The pilot period is 5 years from the date of launching. Canada has proven itself a potential environment for studying, doing business and settling down. And Canada also skips the step of "provisional" or "conditional" residence as other programs in the world.
Therefore, the attractiveness of Canadian immigration in 2019 for Vietnamese is immense. This is a rare chance to help startups become Canadian citizens and look for golden opportunities to get rich.
Reasons You Should Migrate to Canada By Start-Up
According to the latest statistics of CIC (Canadian Immigration and citizenship), 51 Vietnamese business people have come to Canada to settle as startups. That does not count young entrepreneurs from all over the world flocking to Canada. Currently, up to this moment, Canada is still very aggressive in this talent attraction scheme. They aspire that the attractiveness of this Canadian immigration program will make Canada a "Silicon Valley" filled with entrepreneurship like the United States. So, what has contributed to helping Canada attract start-ups? Or in other words, what are the advantages for young people starting a business when they want to settle in Canada under Start-up?
Canadian Immigration Petitions Are Processed As Fast As Possible
This is an advantage that Canada offers to help young entrepreneurs be more comfortable in their difficult start-up period. According to Tran Minh Hai (36, former student of McGill in Canada, migrated as a start-up):
"Start-up visa is an immigration investment program with a duration of 12 to 14 months to obtain Permanent Residency. This means Canadian Start-up immigration application has the shortest processing time so far. It was the speed of processing that kept me in this beautiful country."
Therefore, Mr. Hai is a complete testament of the increasingly attractive immigration policies by its fastest speed of Canadian immigration processing among countries.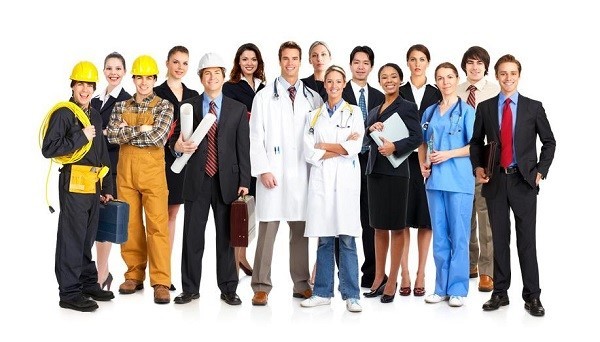 Canada increasingly attracts start-ups from all industries to their country to estabblish a business
Extremely Potential Business Environment
Any one has ever read economic newspapers like The New York Times, Bloomberg, VnEconomy, Cafebiz, must have heard a lot of the business environment in Canada. This is the ideal business environment that seems to be second only to the US. Treatment of maple-leaves country iss also voted as the most favorable business environment in the G7 and G20 group, according to Forbes magazine. If you do not prepare yourself a good environment to start a business then you may quickly regret. We Vietnamese also have a proverb mentioning the importance of the environment as "where there is good land, the birds will perch." No business people are such unwise to find a bad environment with few preferential policies to do business.
Recorded Business Costs And Low Tax Rates
Many experts have found business costs and tax rates in Canada dropped to record levels. Very few G7 countries are willing to decrease such low taxes and business costs to encourage startups. Perhaps also thanks to that, Canada brings a dynamic atmosphere and always presents a lot of great opportunities for individuals and businesses to be established and developed. In this 4.0 era of a flat world, Canada would probably be a booming economy compared to other countries in North America. The welcoming of today's Canada immigration under start-ups seems undeniable.
High Quality And Beautiful Life
Truly when it comes to Canada that people will remember great quality. According to the World Bank in 2011, Canada is the country with highest quality in the G20 group. They have people who are passionate about doing business and inspiring the world with good values. They always demand perfection for quality of life. If you want to immigrate to Canada as a Start-up, do not hesitate. The quality of Canada has been highly appreciated by many business people, even surpassing Sweden, Denmark, Australia and Norway.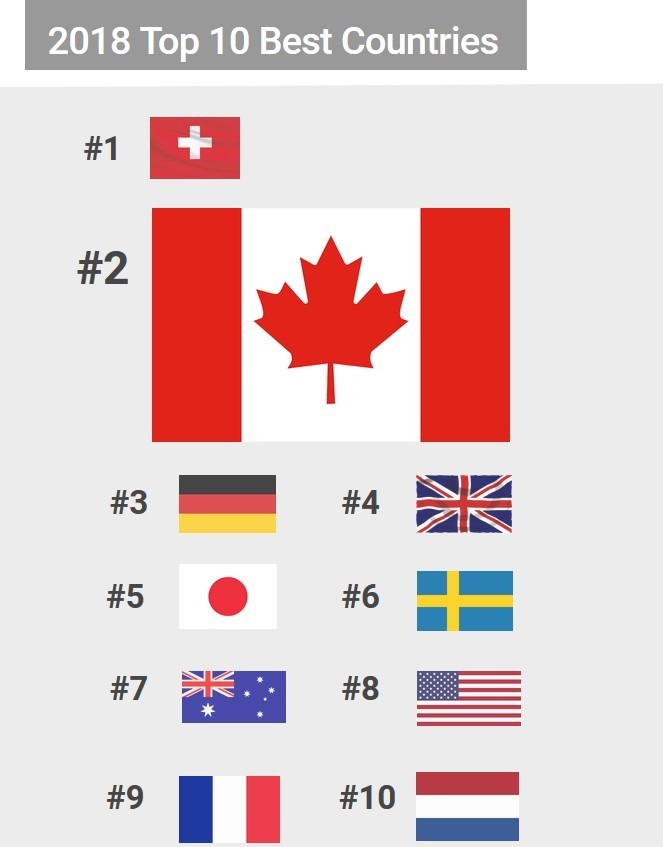 The list of the 10 best countries of 2018 according to U.S New & World Report LP, 2018
Little Notes To Start Up And Settle In Canada
Small trial market of Silicon Valley
The truth is that even though corporations or companies are based in Canada, compared to Silicon Valley, their connectivity on a global scale is relatively smaller. But at the same time, Canada is also one of the new environments for young entrepreneurs to start forming consumers' products and criteria. Not everyone is successful at their first time. But if you are young, just go ahead. Facebook and Twitter are the two big tycoons of human-to-human products via the internet that have also launched beta products before they hit the large market.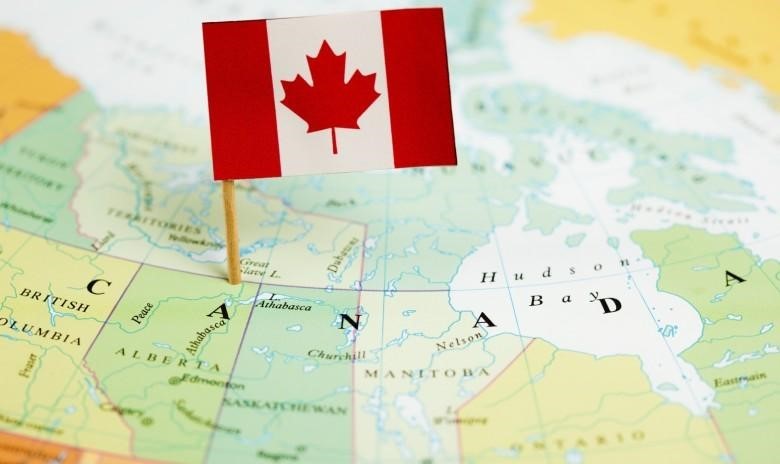 Canada is the destination of not only startups, but also global businesses
Highly skilled labor from major universities
Mr. Pham Quang Thai (46 years old, a software engineer, under the category of Start-up) shared: "The University of Waterloo in Canada has the most students working at Google. Moreover, it is estimated that one in three software engineers who graduate from the University of Waterloo are recruited by prestigious companies in the US. In Canada, there is a policy to help students experience another 2 years of working full time for a list of 120 companies. Many of those are based in Silicon Valley." Clearly the environment in Canada is always welcoming highly qualified employees. Mr. Thai is a typical example of highly qualified labor force attracted by the environment there.
Privileged policies on taxes and other expenses
With a maximum of $3 million, the Canada SR & ED tax programs returns startup founders 35% of their cost. In addition, in many Canadian states, there is support for both health care and education. That is Canada's extremely preferential tax and fee policy. This policy is not available in the United States.
This helps entrepreneurs save some capital, which will greatly help in development of their businesses in the future, since tax has long been one of the barriers for not only startups but also for world-class companies.
It is Canada's program of attracting immigrants in the Start-up category that has opened the door for many young entrepreneurs. Thus, from tax incentives, high quality of life to an attractive business environment, many Start-ups have become more confident on their path of choosing Canada as a destination as well as permanent settlement.