Pathways ownes and operates a family off 9 Regional Centers with USCIS approved geography in 28 states to include most of the major metropolitan areas throughout the United States. Pathways' current project portfolio includes over 40 active projects representing proven developer across the United States. Since Pathways'foundation, Pathways has 352 I-526 approval for the investors of their projects.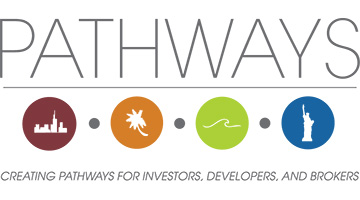 Pathways is led by Mr. Jeff Campion. Mr. Campion is an attorney that focuses on representing high net-worth foreign clients and their businesses. He is the Co-chair and a founding member of the EB-5 investment Coalition. He was nominated thrice to the "Top 25" EB5 Attorneys list by EB5Investor Magazine, is a member of the AILA EB5 committee, and a former member of IIUSA best practices committee.
With an insight to create pathways for the investors and developers, Pathways chooses to work with only the "best in class" professionals in the EB-5 industry. They only work with only the best developers who have shown a proven track record of success. This ensures a high quality of service for our investors and a seamless transaction for everyone involved.