With 7 years of operation in Vietnamese market, U.S. Investment Services Company has gained the trust from domestic clients through reputable and successful investment projects and service for the benefit of clients.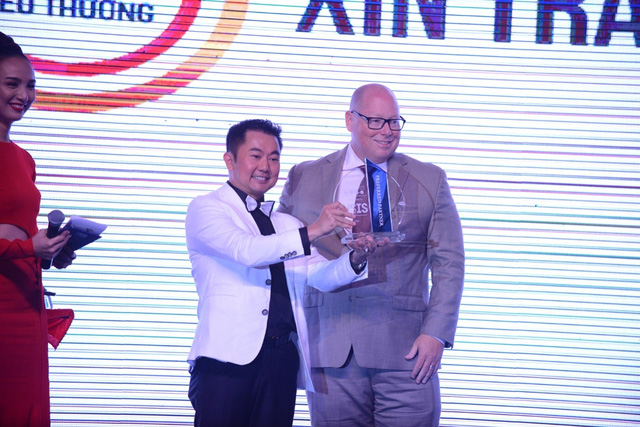 Mr. Chris Loc Dao – Chairman of the Board of Directors of USIS
From slogan "Clients are relatives"
"Towards a better life – A brighter future" is the core value of USIS upon its establishment in Vietnam. Starting in 2009, USIS (U.S. Investment Services) provide consultancy to Vietnamese individuals and companies to invest in the U.S. market, particularly through EB-5 and L1 programs approved by the President of U.S. USIS was established based on the combination of American experts having business investment experience, reputable and well-known strategic partners in the U.S. USIS has been processing a lot of EB-5 applications with the success rate of 100%.
Over the past 7 years, USIS has constantly strove for maintaining its leading position in EB-5 field. In return for those tireless efforts, USIS has gained achievements which contribute to the prestige of USIS in Vietnam market such as the best services rated by clients, the leading company in Vietnam for successful applications, website providing useful information on EB 5 as remarked by clients.
Mrs. Minh Thao, who has been granted a green card by the U.S, share that: "During the period of my investment participation in USIS, the company gave me support in connection with papers as well as specific guides about procedures making me very confident. After being granted a green card, my children have the opportunities to learn in a better environment with lower costs. I believe that it is really worth my money. "
To reputable and professional projects
Following the current success and marking its 7th year of development in Vietnam, USIS held the gratitude event "USIS - 7 year journey - Spreading love" to express its sincere gratitude to partners and clients who have accompanied USIS over the past years. It is also an opportunity for USIS to introduce a new investment project to the media, which is "One Dalton - Four Seasons Hotel and Private Residences". This project especially gains attention with billionaire Bill Gates as the Employer.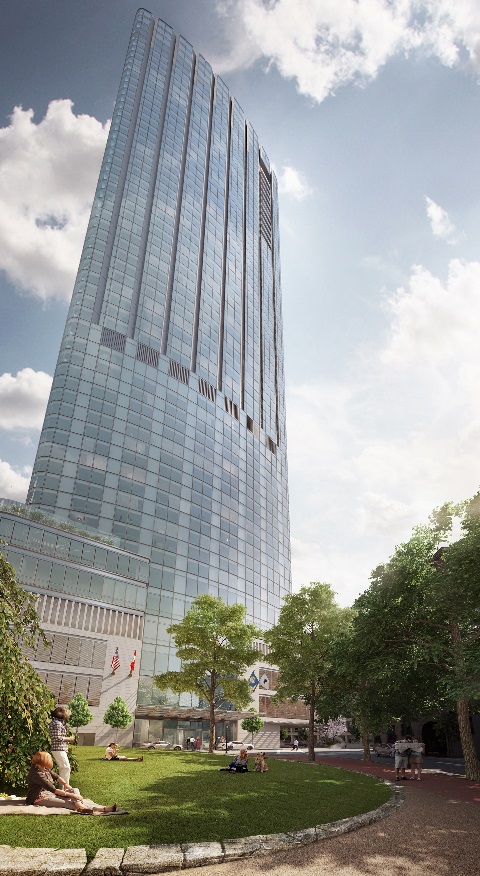 "One Dalton - Four Seasons Hotel and Private Residences" Project
This project is a Luxury high rise development with a 215 room Four Seasons hotel occupying the lower third of the building, and Four Seasons private residences comprised of 176 ultra high-end condos comprising the upper floors of a 214m tall building.
The project, located at One Dalton Street, Boston, Massachusetts is in the Back Bay neighborhood. The new tower will also include the finest amenities the city has to offer, including on-site parking garage with valet services, multiple restaurants and lounges, and a health club and spa.
The Four Seasons Private Residences One Dalton Street, Boston will redefine the skyline. Located above Boston's newest Four Seasons Hotel, the luxury Private Residences located on floors 24-61 will provide the finest in hotel-serviced living. Designed by legendary architect Harry Cobb of Pei Cobb Freed & Partners, in a joint venture with Cambridge Seven Associates, Inc. One Dalton will be Boston's new icon for the 21st Century.
After many years of its operation with reputable projects and experience in assisting individuals and families to obtain American green cards, USIS is the leading company in Vietnam in respect of investment and immigration in the U.S. It not only focuses on business fields but also concerns with public benefits and social issues. Moreover, in the future USIS will develop further in accordance with its mission: "Together build up a new Vietnamese youth generation with world-class ability and intellect."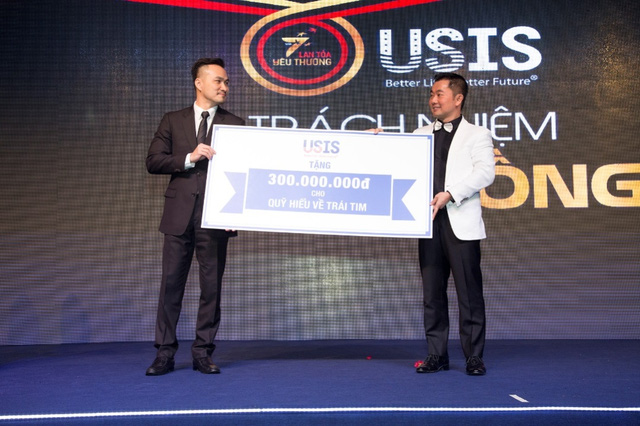 Actor Chi Bao – Chairman of "Understand about Heart" Foundation receives 300 million VND in the event.