Introduction of Berkshire Hathaway and the cooperation with Gorman company:
Net worth costs over 561 billion US dollars.
Revenue in 2015 reach 210.8 billion US dollars.
Average growth rate within 50 years doubled compared to S&P index.
The chairman of the Administrative Council and also the Chief Executive Officer: billionaire Warren Buffett – the world's famous investor and his method of careful "value investment".
Hilton Chicago-Rockford CityHub Conference Center is the first EB-5 project of Berkshire Hathaway.
Berkshire Hathaway has funded 18 million US dollars of capital to CityHub project.
This is the fourth time Berkshire Hathaway and Gorman have cooperated.
Similar entrepreneur culture: safe, stable and careful investment strategy.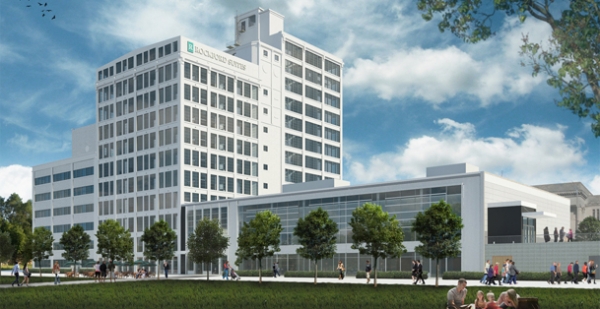 Project's advantages:
This is the first time Berkshire Hathaway (Warren Buffett) has invested in EB-5
Gorman Company: Having over 30 years of experience, project completion rate being 100%, having successfully completed a EB-5 project Blue Ribbon beer Hotel.
United States Citizenship and Immigration Services (USCIS) has ratified the project, saving time to wait for the form I-526 to be approved of by the investors.
Investment capital from EB-5 only accounts for 37% capital structure and gets mortgaged by Hilton Hotel-Conference Center.
Over 34 million US dollars' worth of support from the government.
Over 33 million US dollars' worth of tax support from the government help reducing costs, increasing debt repayment rate.
The most secure account from Citibank through ratification I-526.
Robert Divine and Michael Evans – Top Economic and Law specialists.
The project has started.